Testimonial from Osho Chemical Industries Ltd
What we embarked on under the intervention and direction of Shampi and Manali (Vista) was to make Osho a performance driven organization with a clear vision for the medium term, making all department heads and their direct reports accountable to their roles and responsibilities. To facilitate this we wanted to Transform our Culture, bring in new Leadership and Management Practices and build in Business HR capabilities.
 
We have over the past 2 plus years done and noticed some of the following:
Crafted our medium-term shared vision with active participation from the whole team and revisited the vision statement each year to keep us focused on our medium termed objectives
Reorganized the organizational structure to make it more efficient
Signed off everyone's job descriptions which clearly states their roles and responsibilities
Everyone signed up to their goals which are clear, realistic, measurable and time bound; this is the 3rd year of implementation
Our salary increments and bonuses are paid based on the performance of the individual and not as a blanket payment percentage to everyone as was the case in the past.
Performance check-ins are taking place on a regular basis
Active participation in meetings by HODs has noticeably increased and there is improved communication between and within teams.
We implement any policies or changes to policies after collaboration from the stakeholders and ensure that the policies are communicated and understood by our all the employees.
We have established a cadence of meetings and reviews with clear agenda and template for productive conversations
We have become a more open organization and the fear culture is slowly disappearing.
As part of the senior management, we have realized the importance of creating strong teams under us in order to have long term sustainability of the organization.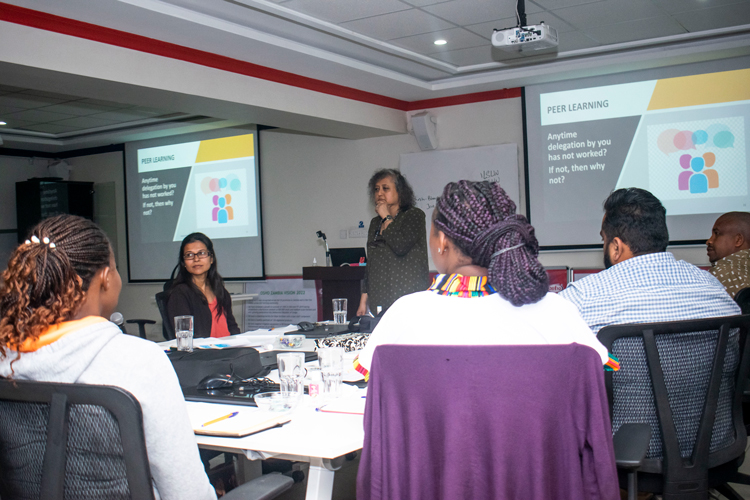 What makes this intervention valuable is the focus on both strategy and execution, the ability of our consultants to keep us honest to our intentions and driving accountability with the senior management. Their skin in the game, their care and concern for not only the company's health but also the wellness of our employees has made them valuable business partners.

Both on a personal level and professional level, the experience that Shampi and Manali brought to the table has been invaluable!
Thanks & Regards,