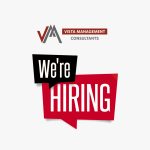 Job Detail
Job ID 20117

Qualifications

Bachelor\'s Degree
Job Description
Job Summary
Responsible for leading the Sales Team, while inspiring capabilities to drive revenue growth within the designated geographic region. Collaborates internally and externally to ensure seamless goal achievement and increase market share for all categories across the region.
Key Responsibilities
1. Commercial Acumen
Develop and implement comprehensive sales strategies for the region to achieve sales goals and objectives. Monitor sales costs and optimize resources to enhance profitability. Develop & implement tactics for servicing new and existing markets towards growth of sales. Develop tactics for category management and proper product assortment. Generate insights by analysing sales data, customer preferences, and competitor activities to identify areas of threats and opportunities. Participate in development and negotiation of JBPs with the key tier 2 retail partners. Oversee the implementation of product placement through compliance to category planograms and asset usages. Collaborate with Credit Control team to collect account receivables and process due rebates. Ensure consistent brand messaging and positioning across the region.
2. Business Development & Market Expansion
Identify new markets while developing the existing ones. List new products on time and collaborate with the stakeholders to ensure proper placement. Identify, evaluate and establish suitable routes to market to optimize coverage and costs to serve. Serve as the voice of the customers, articulating customer needs and developing initiatives to enhance customer satisfaction.
3. Team Leadership & Management
Set sales targets and KPIs for the regional team, and regularly track and report progress to senior management. Monitor the sales process and performance metrics on SFA, taking proactive measures to improve efficiency and effectiveness. Oversee the execution of marketing campaigns across assigned region and ensure their alignment with the sales strategy. Recruit, train, and manage a high-performing sales team within the region.  Provide guidance and coaching to team members and develop compelling incentives that drive sales volume & value. Conduct regular performance evaluations and address any performance issues promptly. Manage team leave plans in line with HR Goals.
4. Stakeholder Engagement
Collaborate with cross-functional teams to ensure the successful implementation of sales objectives. Manage and expand the network of retailers and distributors within the region. Coordinate with the marketing team to ensure proper product positioning, and promotional activities.
5. Compliance & Ethics
Ensure all sales activities are conducted in accordance with company policies, legal regulations, and ethical standards. Uphold the company's image and reputation in all business interactions.
6. Reporting & Analysis
Provide regular sales reports and analysis as required. Utilize data-driven insights to make informed decisions and adjust sales strategies as needed.
7. Any other duty may be allocated by your supervisor from time to time.
Candidate's Profile:
– Bachelor's degree in Sales, Business Administration, Marketing, or a related field.
– Proven track record of at least 5 years in sales management, preferably within the ice-cream and confectionery industry or FMCG sector.
– Strong leadership and team management skills with the ability to motivate and inspire the sales team.
– Excellent communication and negotiation skills to build and maintain relationships with distributors and retailers.
– Analytical mindset with the ability to interpret sales data and make strategic decisions.
– Proven experience in developing and implementing successful sales strategies.
– Willingness to travel extensively within the designated region.
– Ability to make autonomous and feasible decisions
Other jobs you may like